New Pokémon + Animé details, Massive B/W information to be revealed on September 12th
Posted by
RotomGuy on September 2, 2010 at 2:14 AM
Today some pictures of Pokémon Black and White got put up on Serebii, one of which shows a new Pokémon. Here is the link to see it: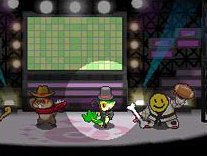 It is the one which is completely covered by accessories on the right.
In addition to that, the Japanese site for Best Wishes revealed that Jessie and James will have black customes, and that they will be sent to the Isshu region by Giovanni to take control of it. They become classified as Team Rocket's Advanced Troops due to that.
Team Rocket's new outfits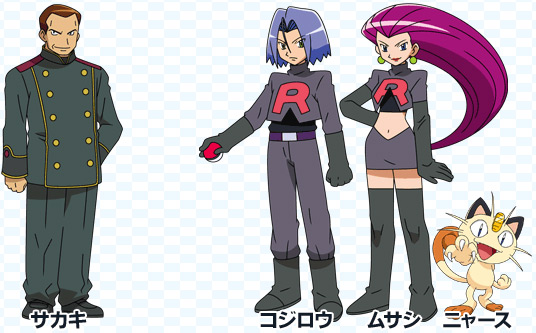 Credit to Pokébeach for the picture.
Lastly, the TV Tokyo site mentioned that the upcoming episode of Pokémon Sunday, which will air on September 12th, will reveal lots of new information about Pokémon Black and White. It probably has a relation to CoroCoro, since it airs before CoroCoro's release.
Source = Serebii
,
Pokébeach
25 comments