Even More Black and White Information Revealed
Posted by
AuraKshatriya on July 12, 2010 at 6:20 AM
Along with the CoroCoro scans leaked yesterday, the promotional pamphlet we`ve heard about previously with the pictures of a Black and White playable demo have surfaced on 2ch. They show various new features.
Firstly, being exclusive to the Nintendo DSi and 3DS, is a feature called "Television Transceiver". It allows you to have video chats with friends up to 4 on local wireless, and 2 over Wi-Fi through the "Live Caster" item, found in-game.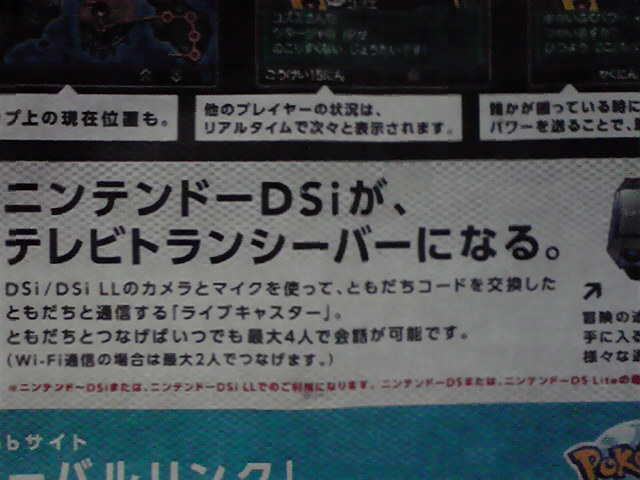 The Television Transceiver.
Another feature shown is called "Pass By", which allows you to connect with other players as you walk by them, the benefit of which hasn`t been specified yet (this is also presumably a DSi and 3DS Exclusive, as they can connect in sleep mode).
6 comments